New design, menu changes
Dear Customer!
New design of hostit.hu is here. There are some changes in menu, that you should know.
The original Login menu contained 4 submenu: Login, Password reminder, Create Account and My Cart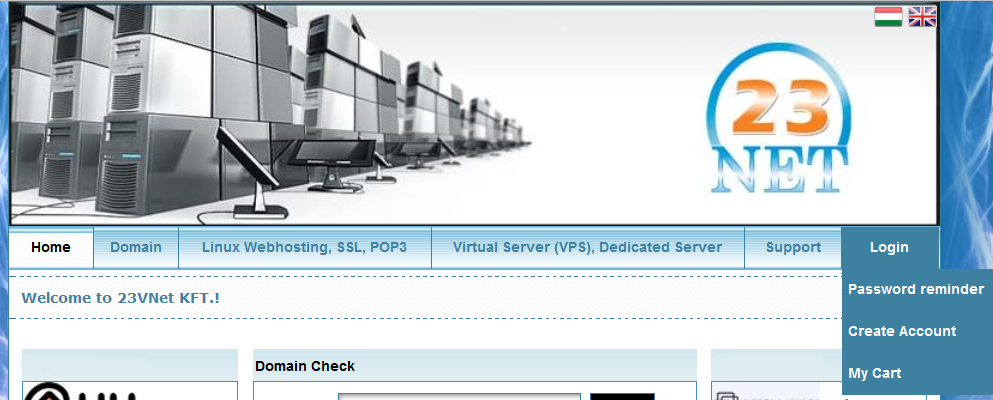 In the new design they are individual links, except the Password reminder, which is now part of the Login page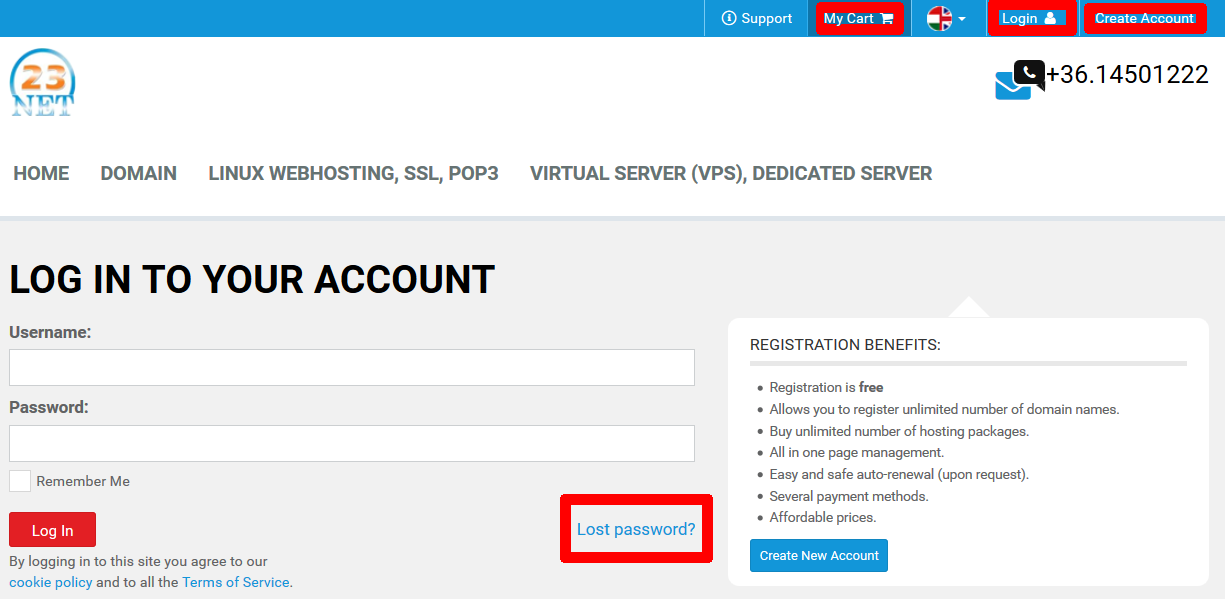 In original design, the Support menu contained 4 submenus: Knowledgebase, Helpdesk, Contact us and Terms of Service.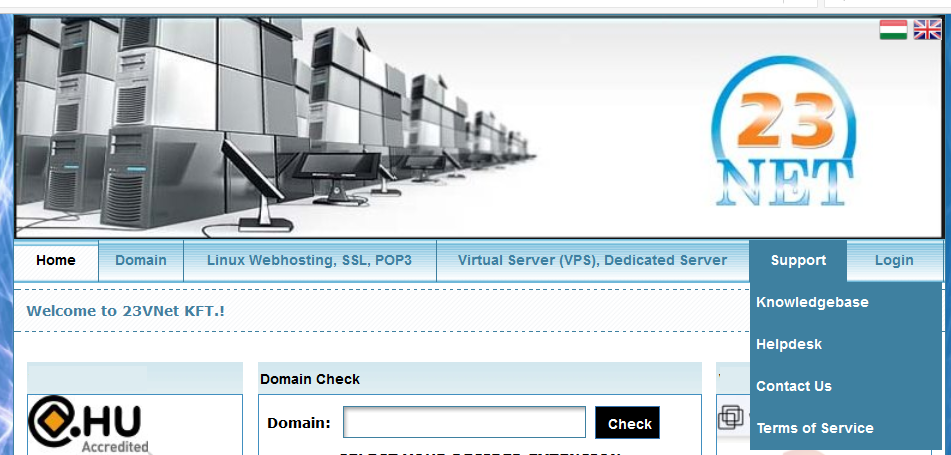 New design contains only an (i) Support link. There are The links from the original design are in the (i) Support page except Term os Service menu, which is in bottom of all pages.
The new design active from 24 January, 2017.
We hope, that the new simplified and mobile compatible design will be more comfortable for all customers.