How to redirect a domain to another webpage (URL)
To redirect a domain or subdomain website, please log in on the Cpanel interface. Another web page or URL (a file of a web page) is available in the domains / redirects menu
1. p
lease click on the "Redirects" button

2. please select the domain name you want to direct.
3. enter the destination url of the redirect.
The http: // or https: // prefixes are needed to be included.
4.
please click on the "Add" button.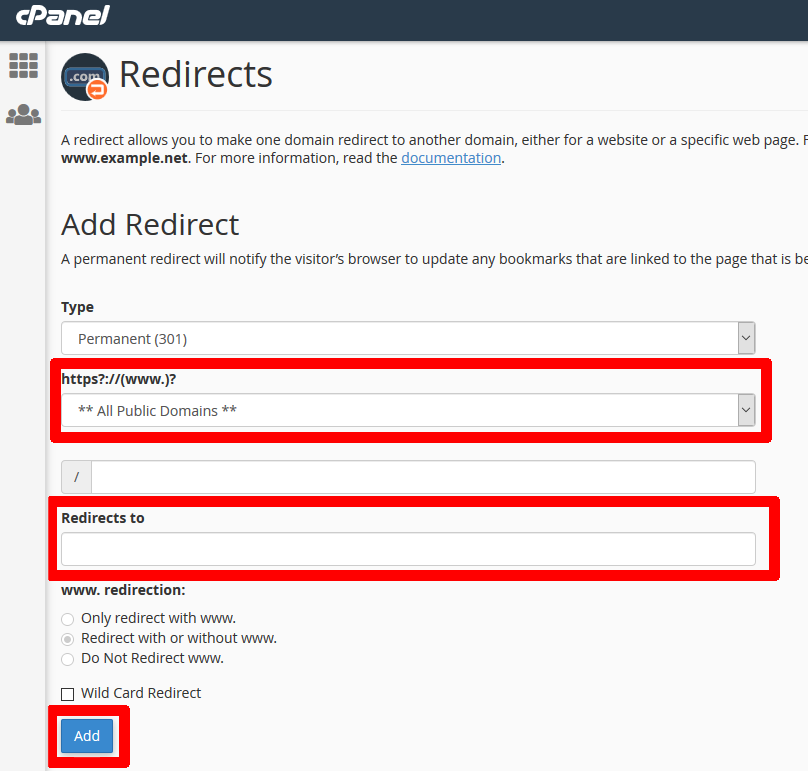 The redirection is done. It is expected that within a few minutes, according to the redirection, the server will send the redirected domain visitors to the web address given in step 3.